Allie takes life lightly and humor seriously!
When Allie experiences those unforgettable moments of instantaneous laughter with family, friends and colleagues it reinforces how important humor is to her well-being. She's spent many happy lunch hours reading cards and laughing out loud in a Hallmark store. A friend once told her that she didn't take life seriously enough—she divorced her. She's passionate about showing people how to add more humor to their work/life activities.
In a one-hour program she can transform a small group or an entire organization for the better. They begin to understand why humor is so important to their emotional and physical well-being. They see how easy it is to apply the principles and they are motivated to make the necessary changes to add more humor to just about every relationship and everything in their life. Allie has a lot of fun doing what she does and it shows!
Bio
Take Allie to your next Meeting
Download Allie's bio here. Simply right click and save to your computer. Adobe Acrobat Reader is required to view and save the file. Click here to download a free copy of Adobe. (Adobe will open in a new browser window.)
For the image below, simply click on the image to enlarge and hit print on your computer or click on the image to enlarge, right click on the new image, and choose "Save Picture As . . ." in Internet Explorer and "Save Image As . . ." in Netscape.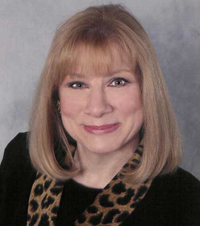 Read Allie's new co-authored book: Dancing through Life with Guts, Grace & Gusto; Fancy Footwork for the Woman's Sole. A collection of inspiring women's stories on work, on life, on purpose - their rediscoveries and reawakening for living life in tune with their hearts and sustaining themselves through transitions. It's about embracing change with courage, humor, adventure and wisdom in search of love, happiness, health, wealth and well-being. Click here to learn more and order your copy today!